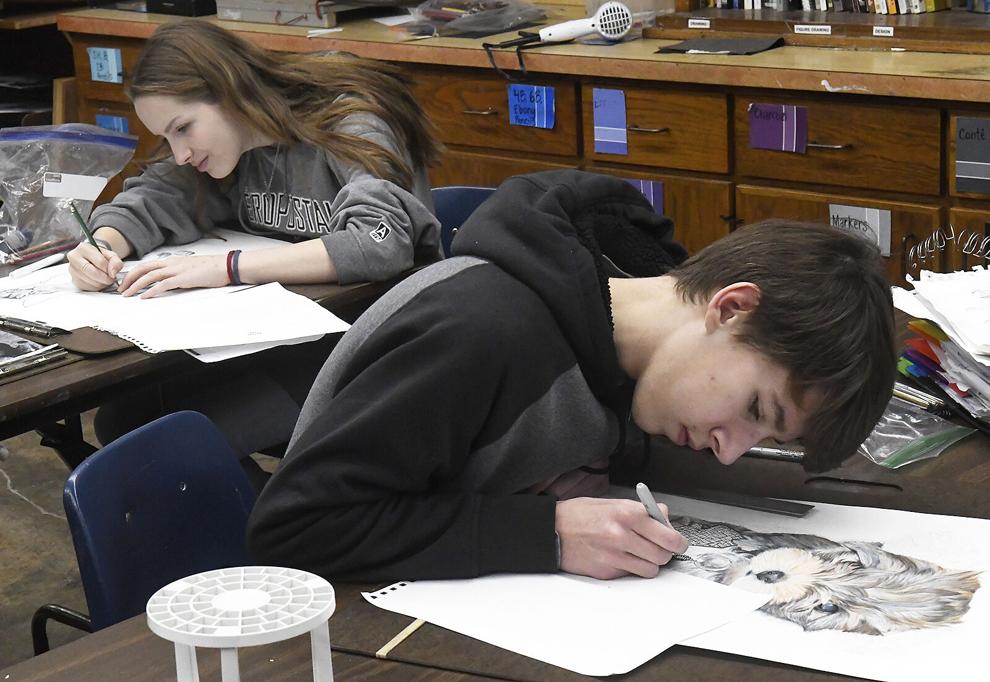 ENID, Okla. † A poster displayed prominently in a classroom at Oklahoma Bible Academy quotes Albert Einstein as saying, "Creativity is intelligence having fun."
The room is filled with long tables, chairs and a bit of clutter in the corners as evidence of ongoing and completed projects. As one enters further, the award plaques catch the eye, and you know you have entered a special place: The creative space of art and photography teacher Layce Russell and her award-winning students.
Headmaster Andy Wilkins said he knows she needs a bigger room. Six years ago Russell started teaching grades 6-12, a total of four students, but now she has 20 students and a waiting list for the program.
Russell obtained a master's degree in fine arts and always intended to teach in college, which she did for several years. But, her attorney husband landed a job in Enid, and she found herself at OBA.
"There's not much difference in teaching my students and those in college, except those older students have been influenced by someone else first," Russell said.
Now she does the influencing, teaching younger artists, many whom have become award winners in their genres. Three of her students have won the State Superintendent's award in visual arts the last two years. Five students have earned perfect scores with the AP College Board. It is a worldwide test, and only 219 of the 180,000-plus scores are perfect.
It's also normal for her students to audition and qualify for art programs and events like Momentum and the Oklahoma Art Institute's summer program at Quartz Mountain Lodge. Last year she had three students in the summer program and two students attended during the previous two years.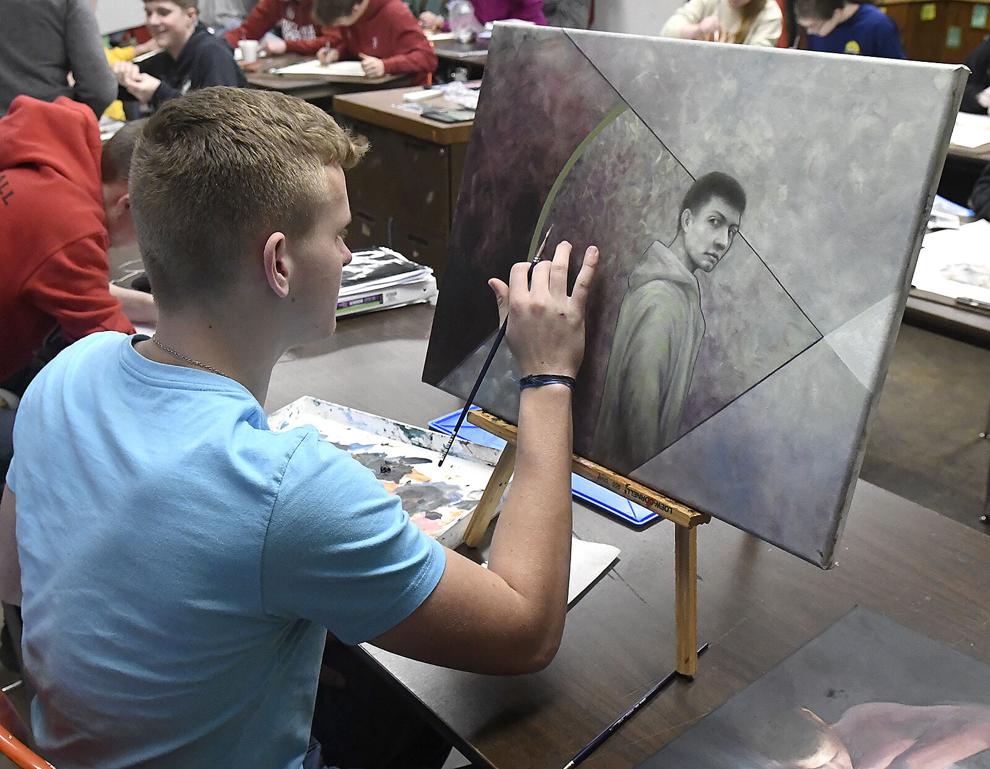 Students excited about art, the future
One of her most promising students was visual art student Jackson Morgan. He was accepted to study at the Quartz Mountain program in photography. He now is a freshman in the photography and film program at Oklahoma City University.
Another award-winning student, Parker Schovanec, was awarded a full, four-year scholarship this year to Savannah College of Art and Design in Georgia. He applied to the school, was accepted and then offered a scholarship after they saw his portfolio of work.
Schovanec started with Russell in seventh grade and said she helped him both discover and develop his talent.
"She's pushed me but has been supportive," Schovanec said, "always there to answer my questions."
Schovanec has never been to Savannah and is apprehensive about leaving the area where he's always lived.
"My parents are rather scared, too, but it's a great opportunity," he said. "I'm unsure of my path but excited about where I'm going."
He said it was helpful going to the summer programs at Quartz Mountain.
"It helped me get out of my comfort zone and explore new things."
Reagan Redelsperger, a junior is presenting two works of art at Momentum, an event in Oklahoma City featuring artists age 30 and younger. The unique exhibition was created for artists to gain experience and meet new audiences.
Redelsperger said she feels thoroughly prepared for the booming world of art.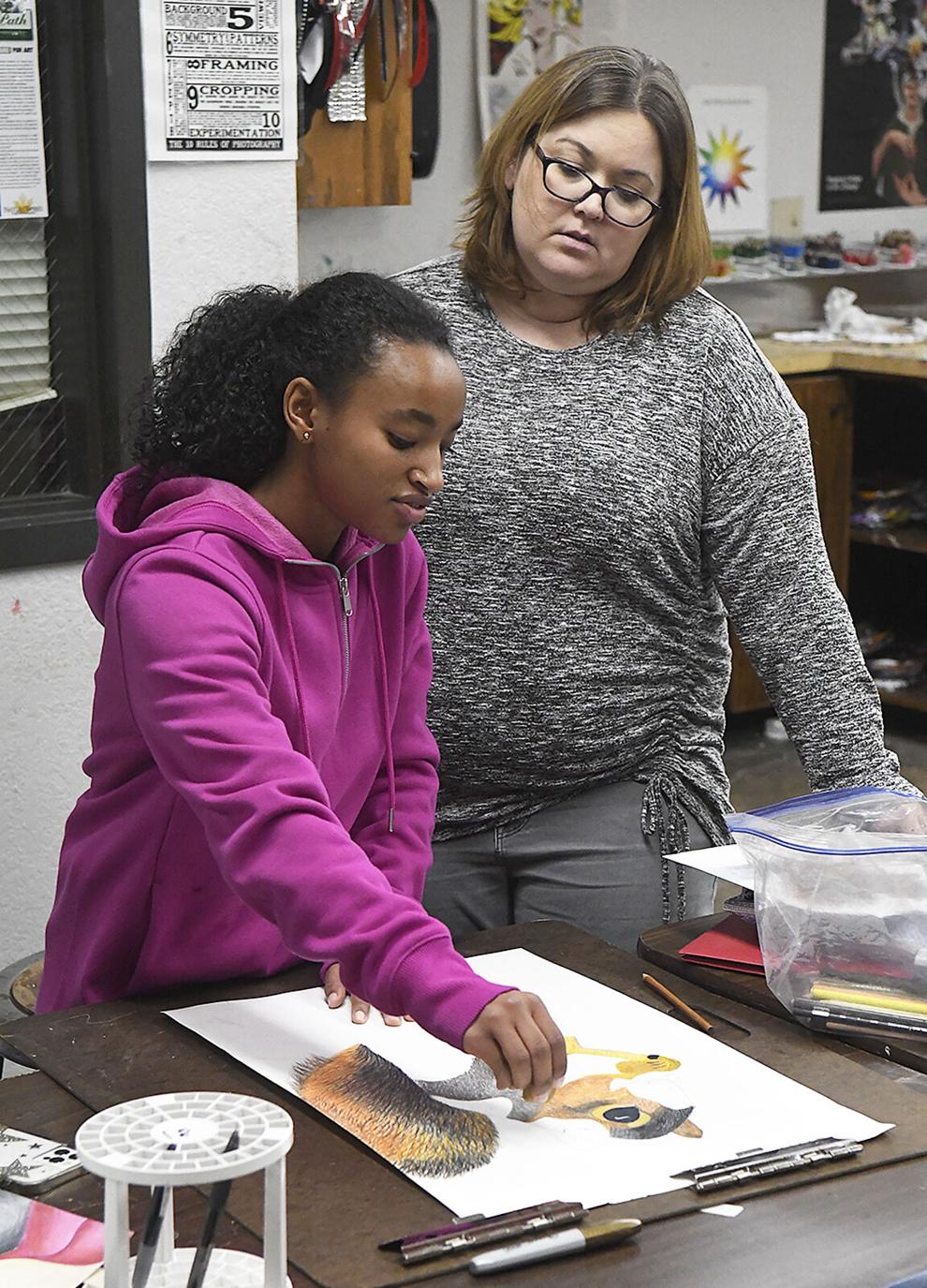 "Mrs. Russell has been my art teacher since the sixth grade," she said "She's a trusted mentor, and her art program has been exceptional for my personal growth in becoming a young female artist. I'm so thankful for the teaching I've received from her."
Another of her students, seventh-grader Ramey Wilkins, was the youngest recipient of the Silver Key award, the longest-running, most prestigious recognition program for creative teens.
Learning, laughing, having fun
But in Russell's mind, the art program at OBA is not only about awards.
"In the art room we are family. I want the students to learn, laugh and have fun. We always have music in the room, and the middle school students have Beatles Friday so they can learn about the classics."
It is important to Russell, she said, for students to take ownership of their work and not borrow from the internet. To promote this idea the students have camera days when they shoot and develop their own pictures and original work.
"Some kids don't know where they fit," Russell said, "so they are encouraged to find their talent, discover themselves in an atmosphere of fun and support."
Some of the students drift away from the art department, returning later to rediscover their creativity.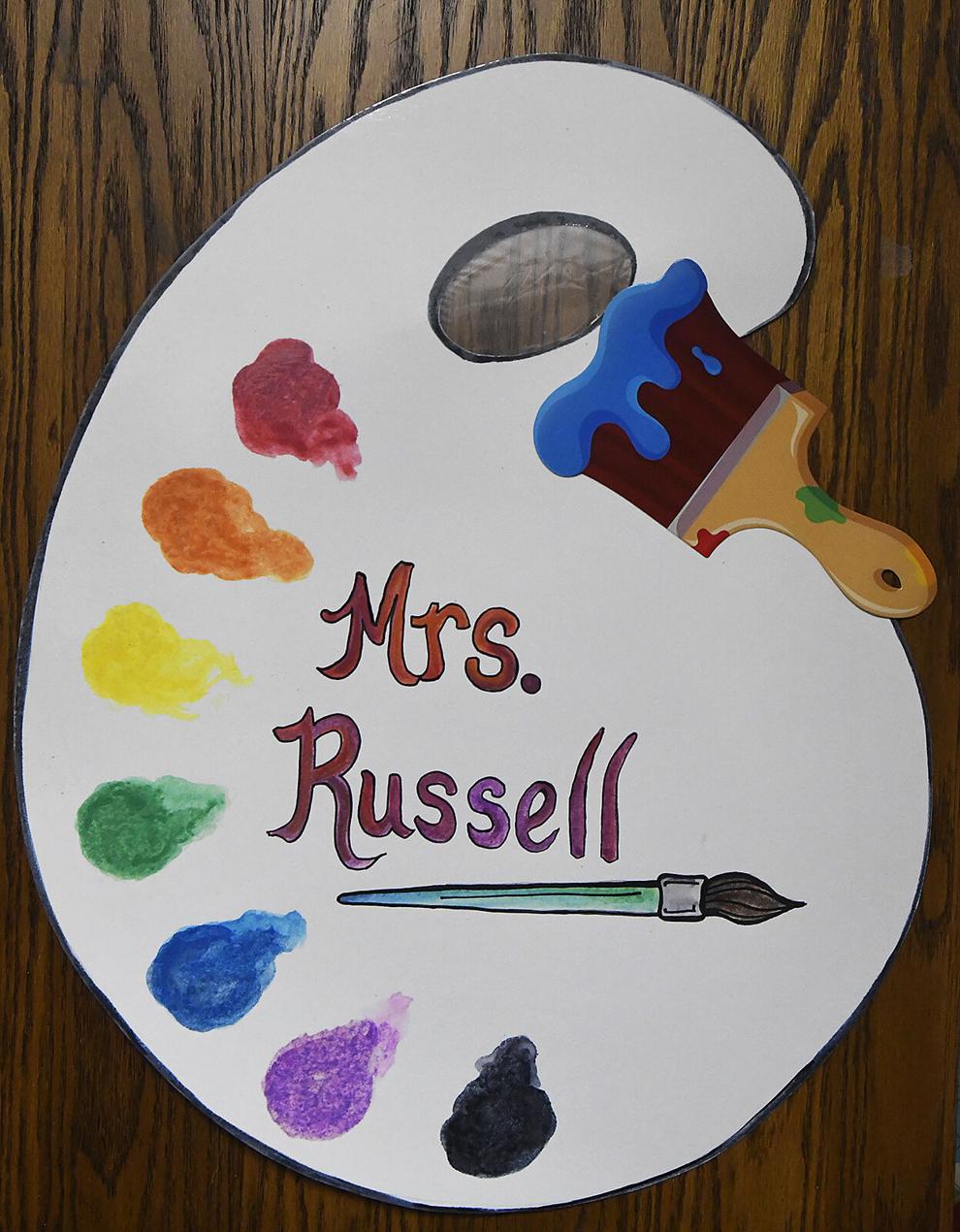 Zoe Holmes was one of those students.
"I was feeling stressed, and this is a fun place to be," Holmes said, adding she plans to take an AP photography class next year as a senior and is looking at studying forensics in college.
Russell said she would love to expand her creative enthusiasm and talents into a community art center and could see one thriving and creating opportunities in Enid.
"It would be wonderful to see different arts programs and local theater in one location," she said.
If she were to become involved in this type of endeavor, most likely, based on her students' reviews, there would be laughter and fun in addition to the art.
Until then, you'll find Layce Russell in her special place, the creative space at the end of the hall at Oklahoma Bible Academy.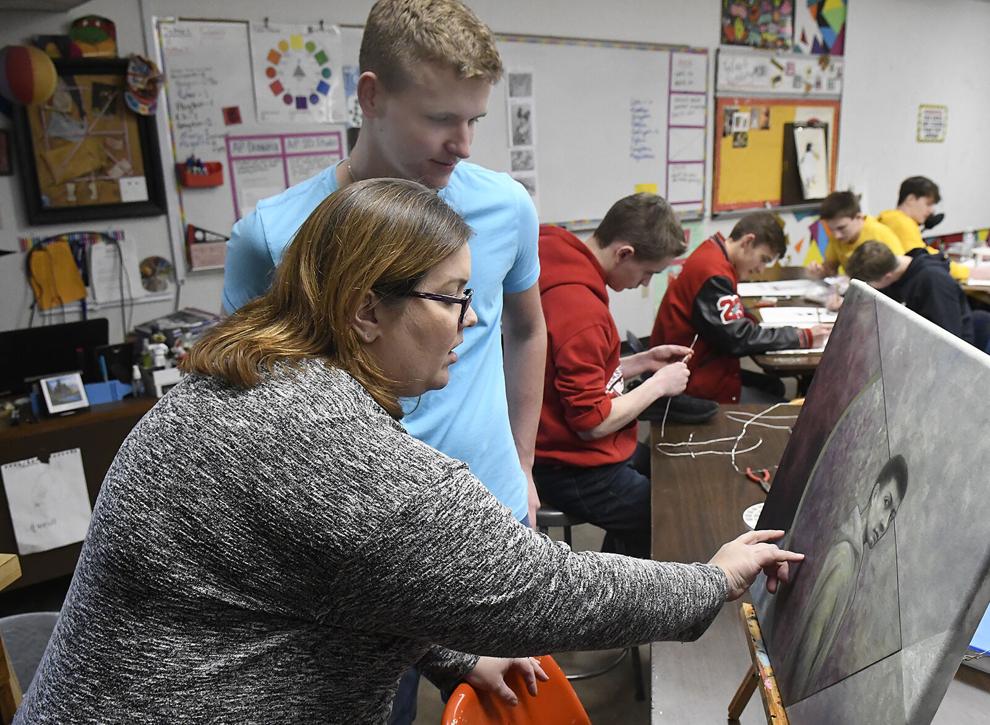 †