Music
Local songwriter creates music as therapy … with an indie pop vibe
When local indie pop musician and songwriter Dillon Deitz turned his mental health challenges into songs it helped with his healing, but now his lyrics also seem to be resonating with others.
"I thought the solution to the depression I was facing was to retreat by myself," Deitz said. "I thought by telling people about it, it would give this mental anguish more power. But telling people about it took its power away and started me on a course to healing. It's been incredibly freeing."
Under the stage name Deitzy, he released three singles in 2021 on the heels of his 2019 EP "Euphoria Forever." Available on all major streaming platforms, Deitz's electronic vibe is both unique and danceable.
Deitz, with his twin brother who played with him in bands while they were in school, and their sister grew up in a loving family in the small town of Bonners Ferry, Idaho. He says as, with many musicians, the music ministry at his church was influential for him becoming a musician.
After meeting his wife Katelyn, a native of Vancouver, British Columbia, and settling for a time in Bonners Ferry, a town of just 2,000, the two felt they needed a change and in 2015 moved to Kalispell.
A drummer initially, Deitz has since developed his own electronic, synthesized sound.
"I started playing drums at 12 and eventually just got tired of banging on stuff so I started making melodies and writing songs," he said. By 2010 Deitz had started producing his own music with such diverse influences as Dave Brubeck, heavy metal, punk rock, pop punk and modern pop.
Deitz also names New York City-based musician and artist Young & Sick as having a major influence on him.
"I ended up reaching out to him on Instagram and telling him his music helped me through a lot and is really inspiring," Deitz said. "He's also a brilliant artist. He's given me a lot of advice about the last year or so and has become a good buddy of mine, which I feel very fortunate about."
Young & Sick did the cover art for Deitzy's 2021 singles, "Figure," Magic Touch" and "DAFT."
Deitz says he writes from his experience living with lifelong depression and anxiety, relationships, past mistakes, and new hopes.
"I was going through a really dark time a couple of years ago. I've always been kind of an anxious person," he said. "Growing up in the '90s, mental health really wasn't talked about much."
In 2018 he started journaling, coupled with prayer.
"It started as a healing process — turning those journal entries into songs," he said.
About three years ago he showed them to local producer and close friend Solomon Ray who encouraged him to begin producing music.
Together, they combine electric drums, digital and analog synthesizers, along with live percussion elements and electric guitars to create Deitzy's immersive indie pop tunes infused with his introspective lyrics and compelling vocals.
In the song "Cage" from his EP, he sings "So I retreat inside the corners of my mind, where I find it was a cage the whole time. And all I thought was safe collapses when I try to escape."
But then in "Alright, Better" a song local singer/songwriter Shay Smith joins him on, he sings "I know you're gonna be alright, I know you're gonna be better. I know you will find euphoria forever," lyrics he says that were meant to speak to others who were feeling like he was.
His EP was released under Dillon Deitz; his 2021 singles and all future music under his stage name Deitzy.
"It's been really cool to release something you started as kind of a selfish therapy project and have people relate to it," he said.
Deitz is hoping to release his first full-length album by the end of this year or early 2023.
In the meantime, he and fellow musicians Solomon Ray, Joe McDonald and Zak Dillon will also be performing live in 2022.
"Whatever your creative outlet is, it can be a great tool to turn the pain you feel into an avenue that creates healing. It's hurting with hope."
Community and Entertainment editor Carol Marino may be reached at 406-758-4440 or community@dailyinterlake.com.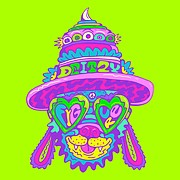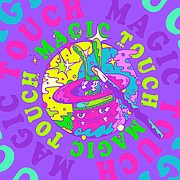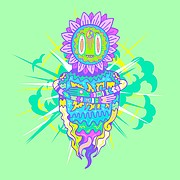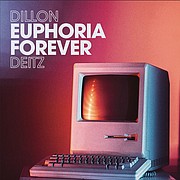 †