Losing a pet is a heartbreak like no other, especially when they have become an integral part of your life, and are the ones who gave you unconditional love. Longtime friends Stephanie Belcher and Julie Palm, both of Winston-Salem, have both felt that loss and teamed up to share their beloved pets and others' journey across the Rainbow Bridge.
From the Rainbow tells the stories of pets from people across the United States and how they adjusted to their new home across the bridge, while reuniting with long-lost friends, meeting new companions, and going out to all the cool hangout spots.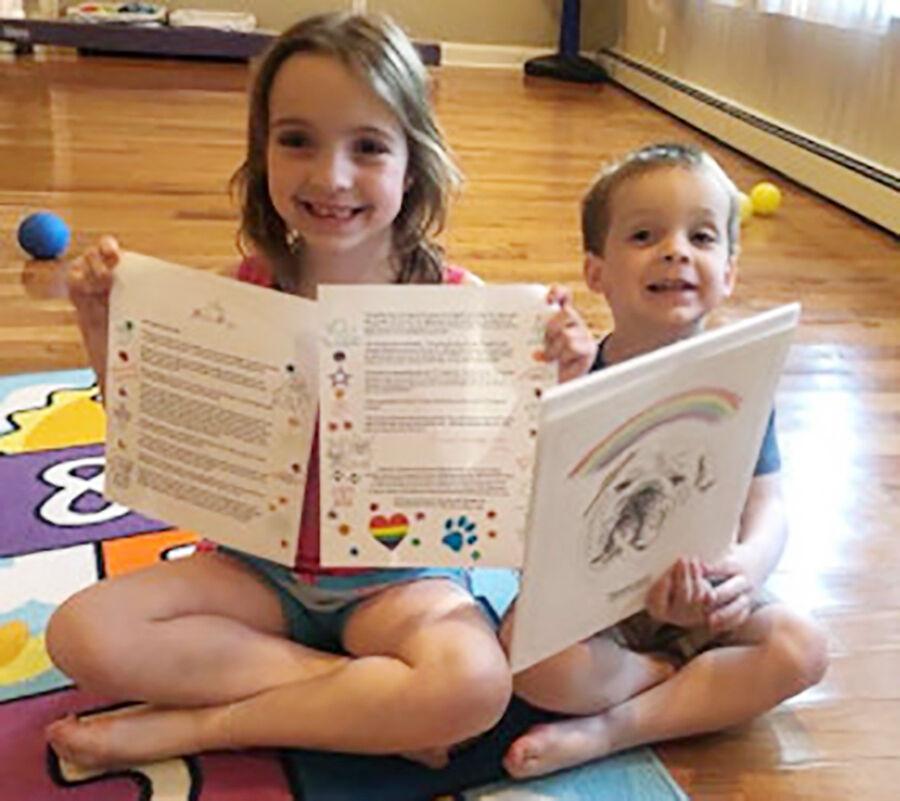 "When a person dies, people bring casseroles, send flowers, go to the memorial service, but we don't really have rituals to support people when a pet dies. We've had people order illustrated From the Rainbow letters and portraits for friends, neighbors, and family members who've lost a pet," Belcher said. "Because they are colorful and written from the perspective of a dog, they are great for kids trying to understand what happens when a pet dies but adults seem to really appreciate and find comfort from them, too."
Palm and Belcher met in the '90s when they both worked at a local publishing company. The years went by and the pair became established in their separate careers — Belcher as a graphic designer, and Palm as a writer and editor. Somehow they still managed to work together on various projects over the years, one being a dog blog. Around the same time, Belcher and her husband Todd started a pet portrait business, which they have been doing for almost 20 years now.
The Belcher's pet portrait business, JimmyDog, was named after their first dog together, Jimmy, who later crossed the Rainbow Bridge in 2003. They later adopted two more dogs, Joey and Freddie, who became the inspiration for Palm's dog blogs.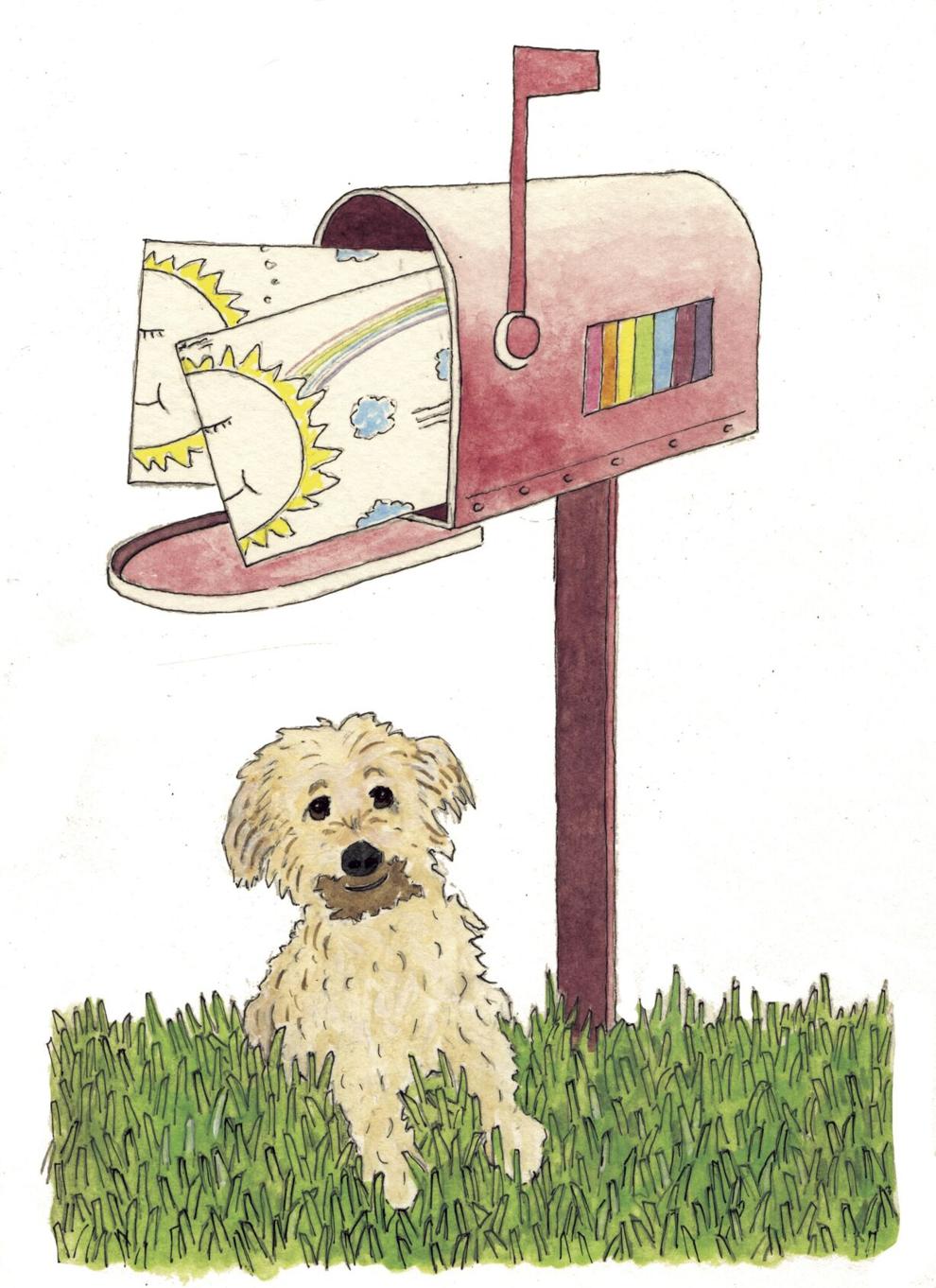 "I began writing specifically about Stephanie's pups, exploring their day-to-day interactions and stories they share about their friends and family," Palm said.
After Joey's passing in 2015, Palm's dog blog readers were saddened that it would be the end of his story, but it opened the door for a new opportunity.
"I was talking to Julie one day about the Rainbow Bridge. When Joey crossed and Jimmy had been across the rainbow for many years, Julie came up with the idea to have an update from Jimmy about Joey's arrival at the bridge," Belcher said.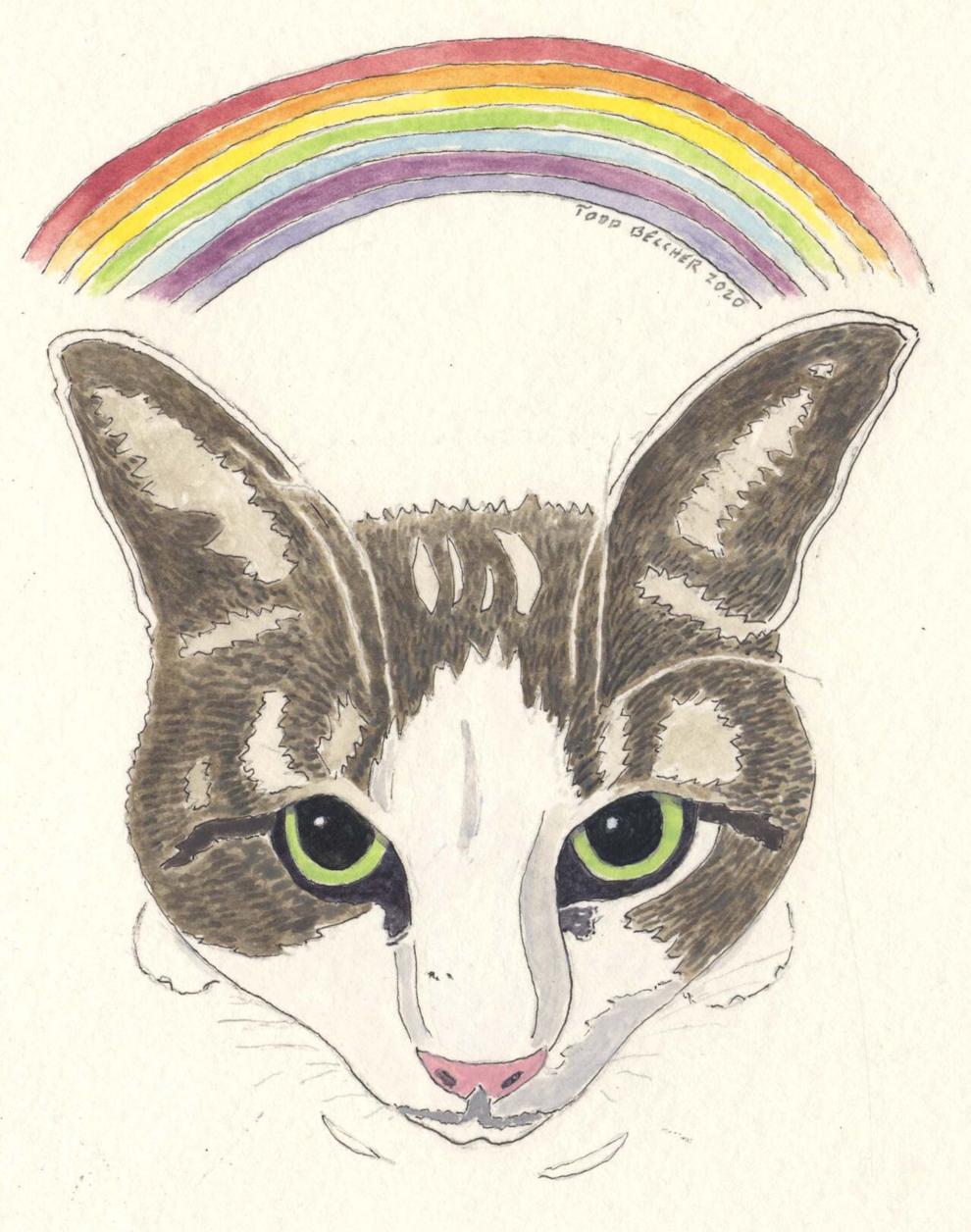 Belcher suggested the idea to Palm to start a continuation blog about Joey and Jimmy meeting on the other side, where Jimmy would send letters detailing Joey's new life. "Julie is the conduit for Jimmy's writing. The first letter was written a year after Joey died and we began getting regular letters from Jimmy. My first thought was this was the perfect opportunity to write a book, but then a friend who loved the letters said to me that it was so great that she wished she had a place where she could read them all together. The next step seemed obvious, construct a website, and we did."
Communicating between the two bridges can be challenging without the proper information and the right team. "We call ourselves Jimmy's Top Dogs since we retrieve the basic information about the pet who has crossed through a little form filled out by a loved one. Rainbow Bridge is a big place, so Jimmy has to make sure he finds the right pet to get the update. Once we get the information, we give it to Jimmy who checks on that animal and brings us back a full report," Palm said. "It is a magical place where there are always new parks being built and new adventures being had. Jimmy speaks to me and often when we are writing, Jimmy and I will discover new places we didn't even know about that popped up because that's the thing that a new arrival is going to need. We had a dog who was known to frequent a lot of bars with her people, so when she crossed, a whole new place called "The Watering Hole" opened, a dive bar where animals can sample different waters from all sorts of streams and lakes from around the world. They are a bit like great cartoons, relatable for kids but with touches that adults really appreciate."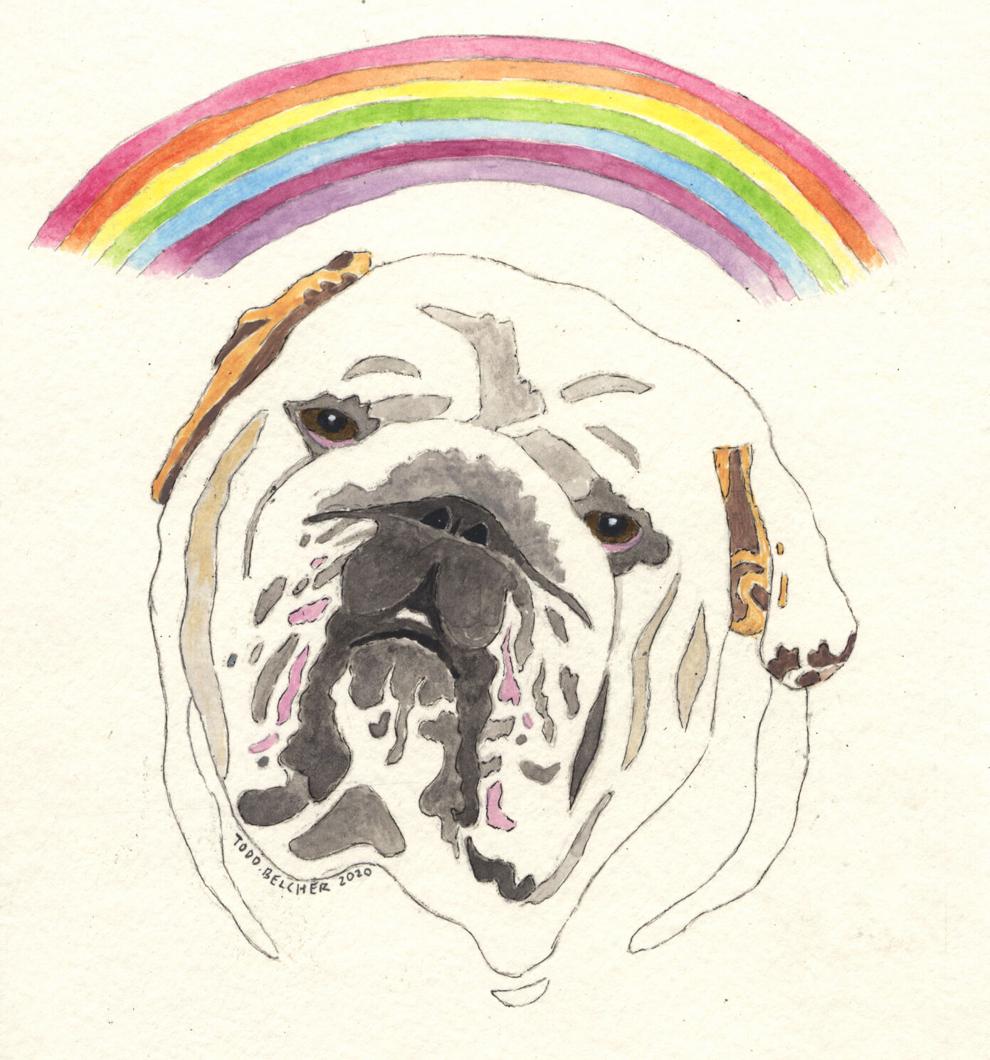 All updates and information are beautifully and colorfully illustrated in a letter mailed out to the families. In addition, Belcher partnered with her husband, and their portrait business to create customized portraits of the pets that crossed, a sentiment to the loved ones they left behind.
Jimmy's Top Dogs refer to their work as a labor of love, and a way to make people feel better, especially pet lovers whose days are structured around their animals. Each letter brings comfort, knowing they are in a happy world watching their loved ones from their TV screen, waiting to see them again one day.
For more information and customized letters, visit http://fromtherainbow.com/index.php.
Naima Said is a 23-year-old UNCG theater graduate and host of Heeere's NeeNee Horror Movie Podcast.
†