The field for the 2022 SEC Men's Basketball Tournament is set, and while there were some last-minute shifts, nothing too dramatically out of the expected took place.
Auburn clinched the SEC regular-season title last week, finishing conference play with a record of 15-3. Kentucky took second in the conference with its 14-4 record while Tennessee placed third, also with a 14-4 record.
One shakeup had Alabama drop from a 5-seed to a 6-seed in the tournament thanks to back-to-back losses to Texas A&M and at LSU. More on that below. LSU, meanwhile, jumped up to the 5-seed spot.
Regardless, we're in for an interesting SEC Tournament. While teams like Auburn and Kentucky seem almost unbeatable right now, Tennessee and Arkansas have a solid case to win this year. Couple that in with several rising teams like LSU and Texas A&M and defending champion Alabama, and it looks like we're going to have an entertaining week of conference basketball coming up.
Here are the biggest winners and losers this week: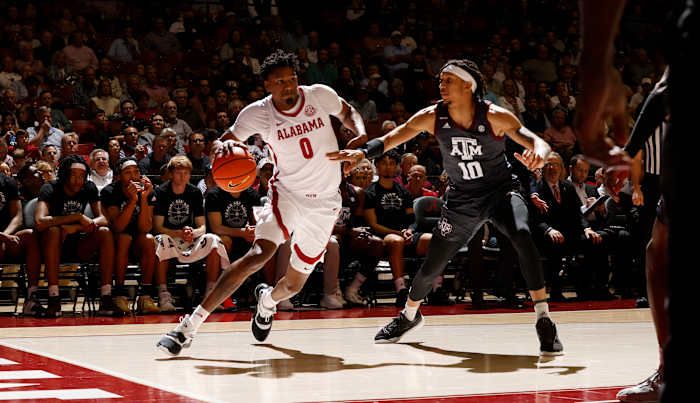 Biggest winner: Texas A&M — With wins at No. 25 Alabama and against Mississippi State last week, the Aggies vaulted from 10th in the SEC way up to sixth. That being said, Texas A&M will still be an 8-seed in this week's SEC Tournament and will have to face 9-seed Florida. It's a tall task, but no doubt Texas A&M will look to increase its winning streak for a quarterfinal matchup against 1-seed Auburn.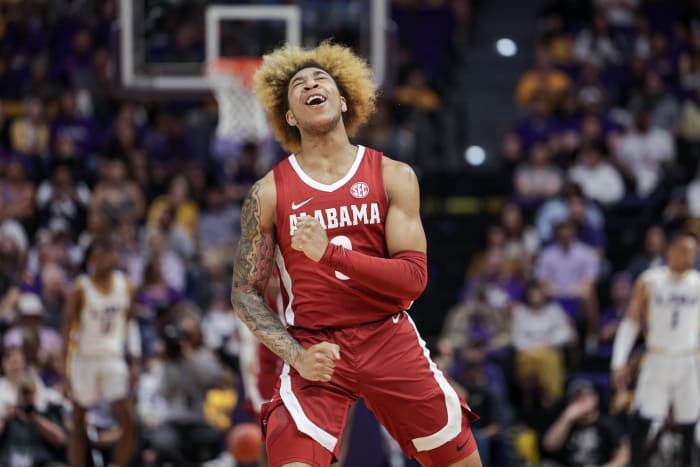 Biggest loser: Alabama — It had one job. All the Crimson Tide had to do was win one of its two games last week to secure a 5-seed in the SEC Tournament. However, Alabama chose not to do that, falling to Texas A&M and at LSU. Fortunately, things still worked out in the end, with the Crimson Tide falling to become a 6-seed. Alabama will play the winner of Wednesday's Georgia/Vanderbilt game and will be favored to win, but a matchup with 3-seed Kentucky the following day looms large.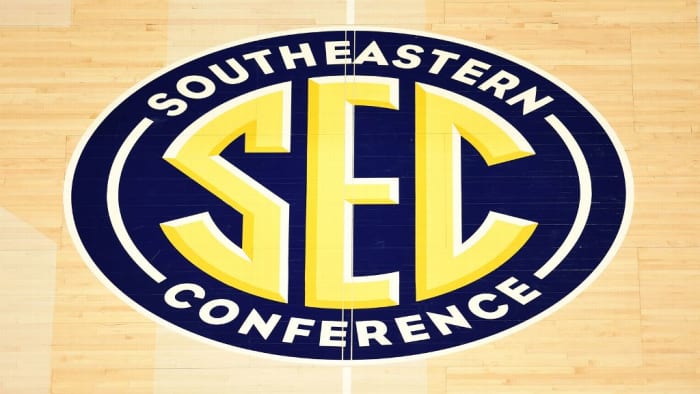 2021-22 SEC Men's Basketball Power Rankings: Week 18
1. Auburn (27-4 overall, 15-3 SEC)
2. Kentucky (25-6, 14-4)
3. Tennessee (23-7, 14-4)
4. Arkansas (24-7, 13-5)
5. LSU (21-10, 9-9)
6. Alabama (19-12, 9-9)
7. Texas A&M (20-11, 9-9)
8. Florida (19-12, 9-9)
9. South Carolina (18-12, 9-9)
10. Mississippi State (17-14, 8-10)
11. Vanderbilt (15-15, 7-11)
12. Missouri (11-20, 5-13)
13. Ole Miss (13-18, 4-14)
14. Georgia (6-25, 1-17)
This Week's SEC Schedule: March 6-12, 2022
For this week's SEC Tournament schedule, see the graphic below:
†